Welding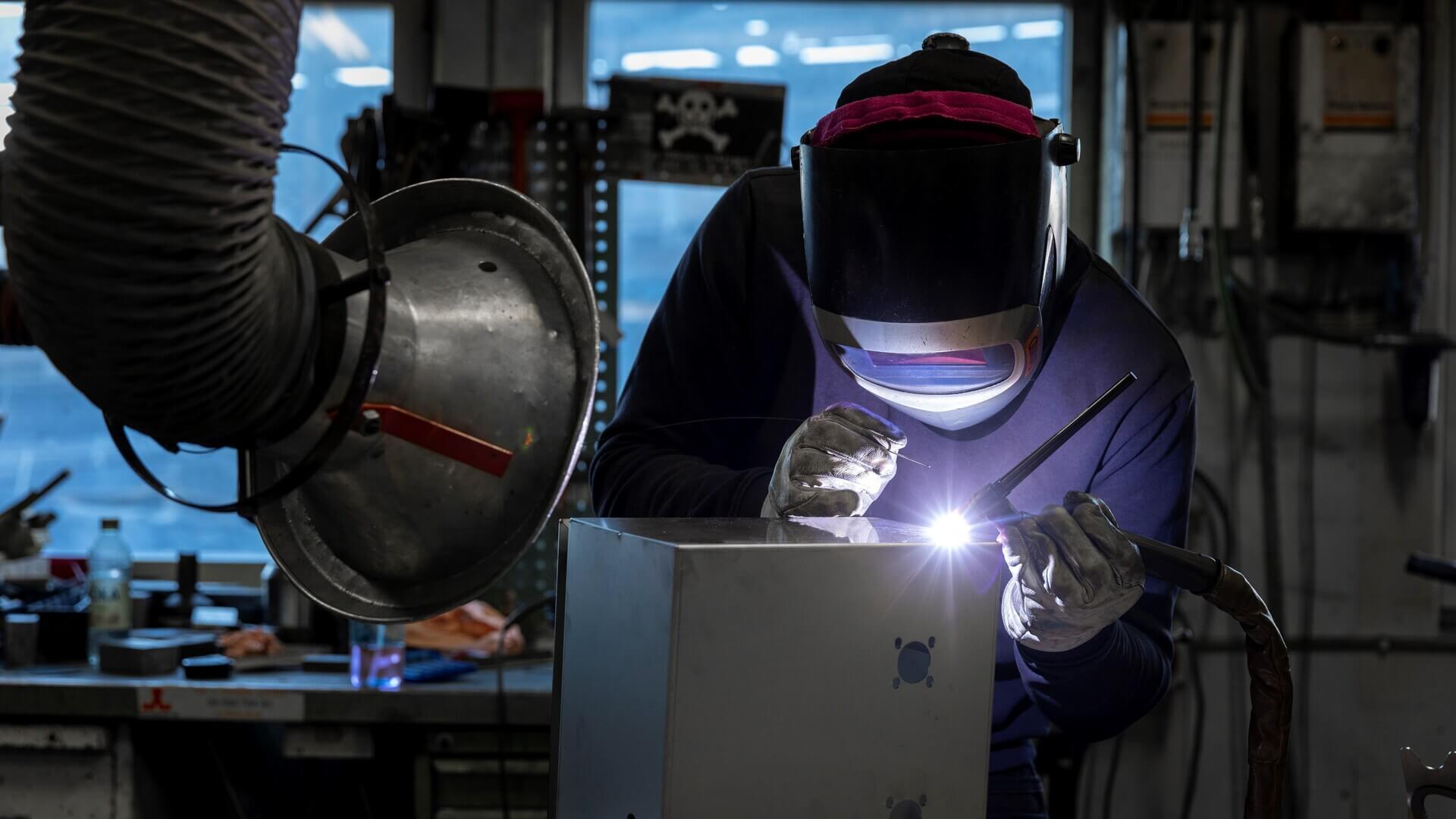 We offer welding by certified staff in plate and pipe with modern equipment. We specialise in steel, stainless steel and aluminium but we also work with other metals and alloys.

In our manual welding we use TIG, MIG/MAG and MMA along with spot welding/resistance welding. Each workstation is equipped with a 3D welding table where we can easily reset for prototyping and smaller production series. With larger production series we produce fixtures.

Robot welding MIG, MAG and CMT are used with larger production runs or for products that are suitable for this type of welding.

All of our welding operators are trained in ISO 5817 to ensure our welding is of the highest quality. We also have a weld specialist, IWS, that is authorised to supervise certified qualification tests in accordance with ISO 9606. We can perform certified qualification welding tests that are tailored for our customers needs.

We can offer our customers technical support along with guidance in welding when you are developing a new product. We can also help with modifications needed for robot welding. We stay at the forefront of technical development, keeping up with new methods, new filling materials and more to be able to help our customers with any welding needs.